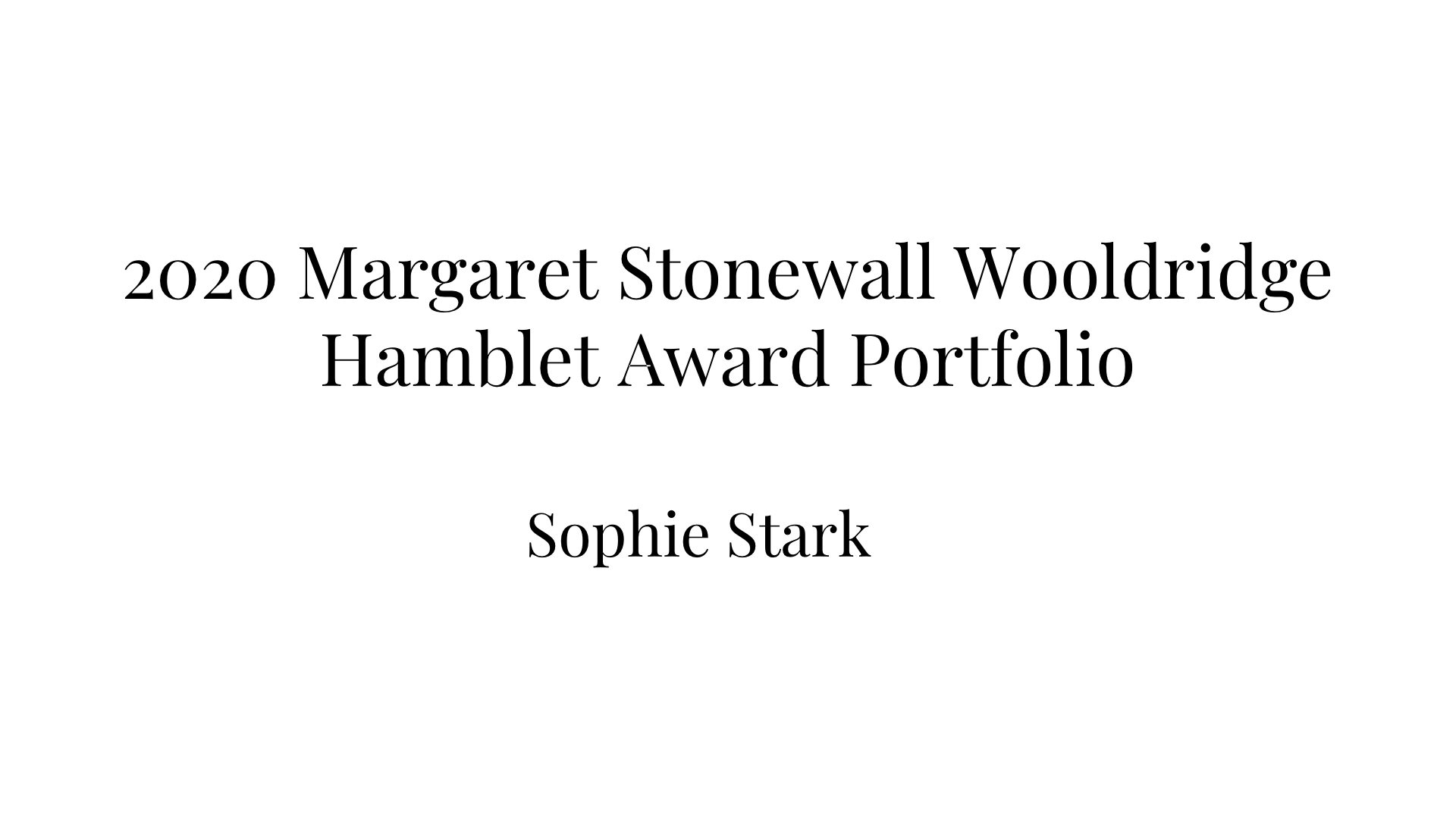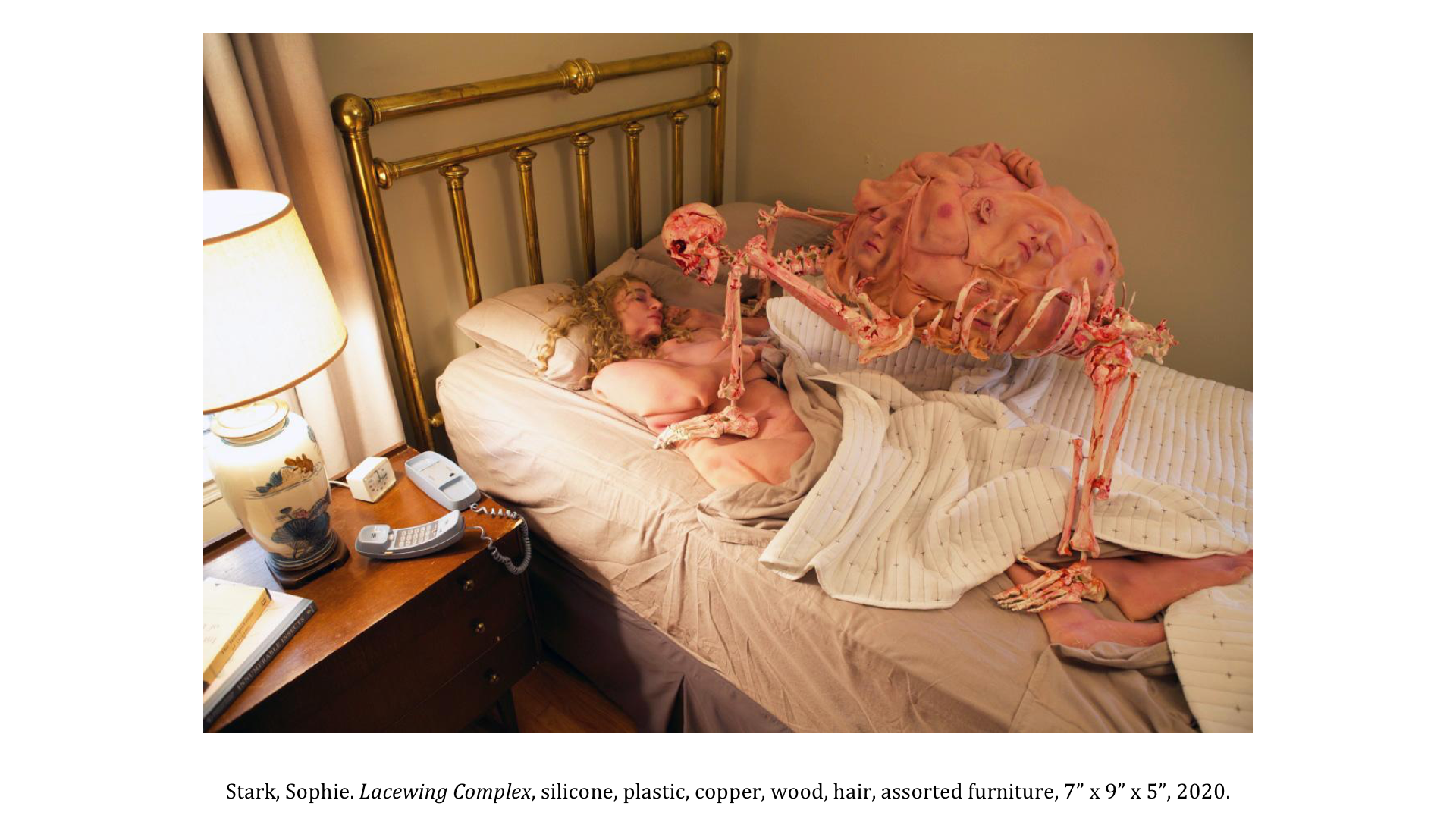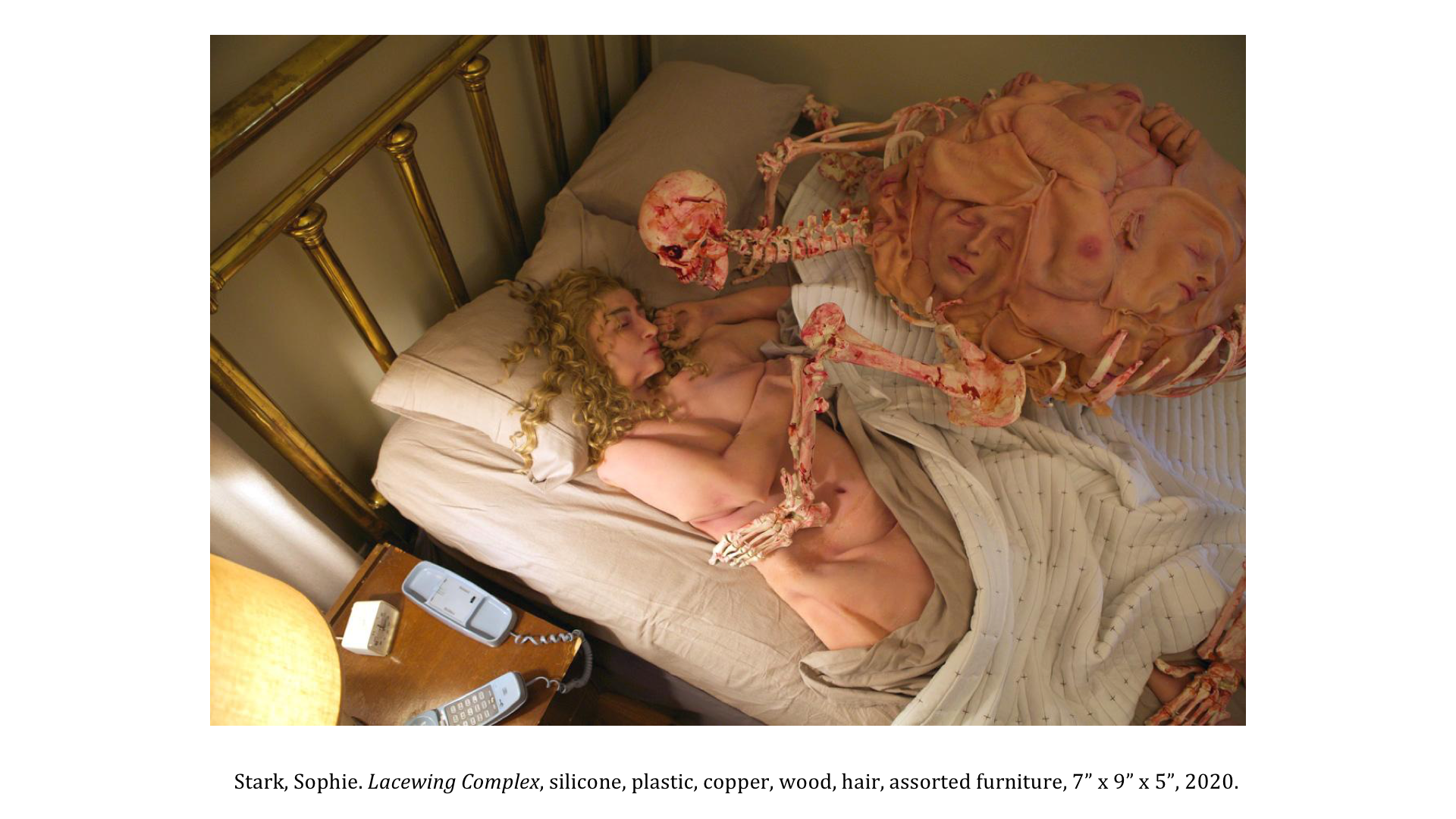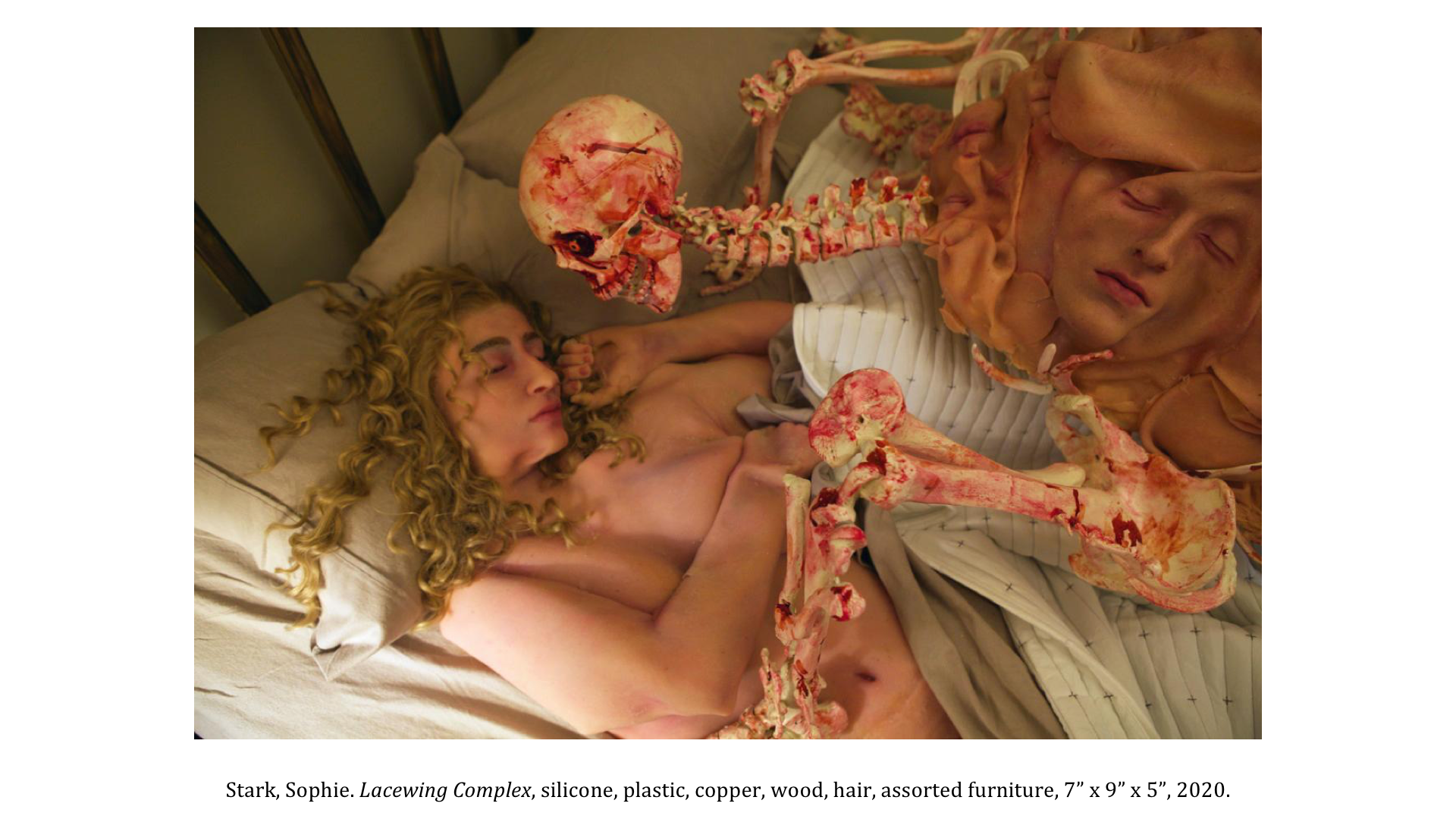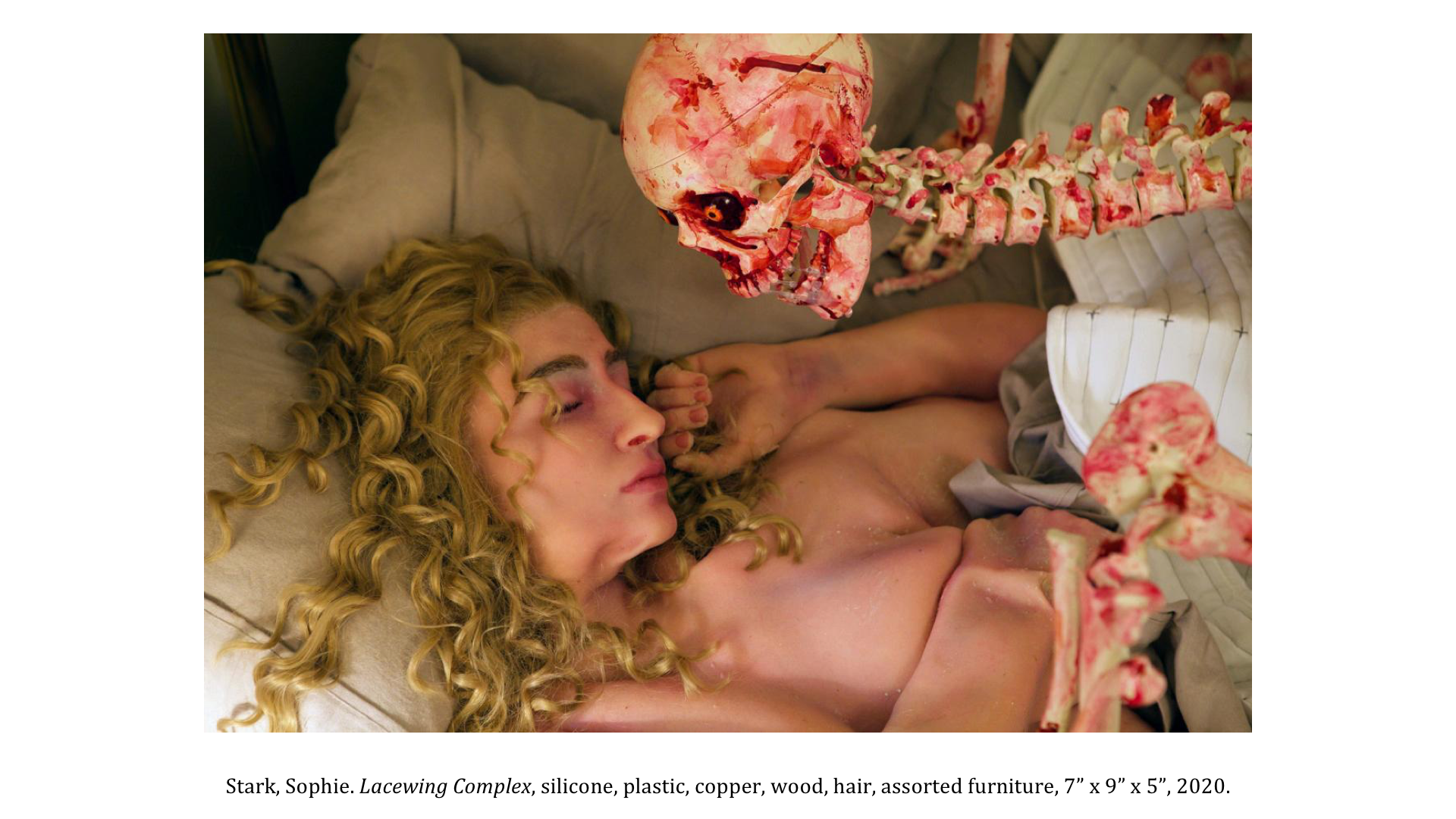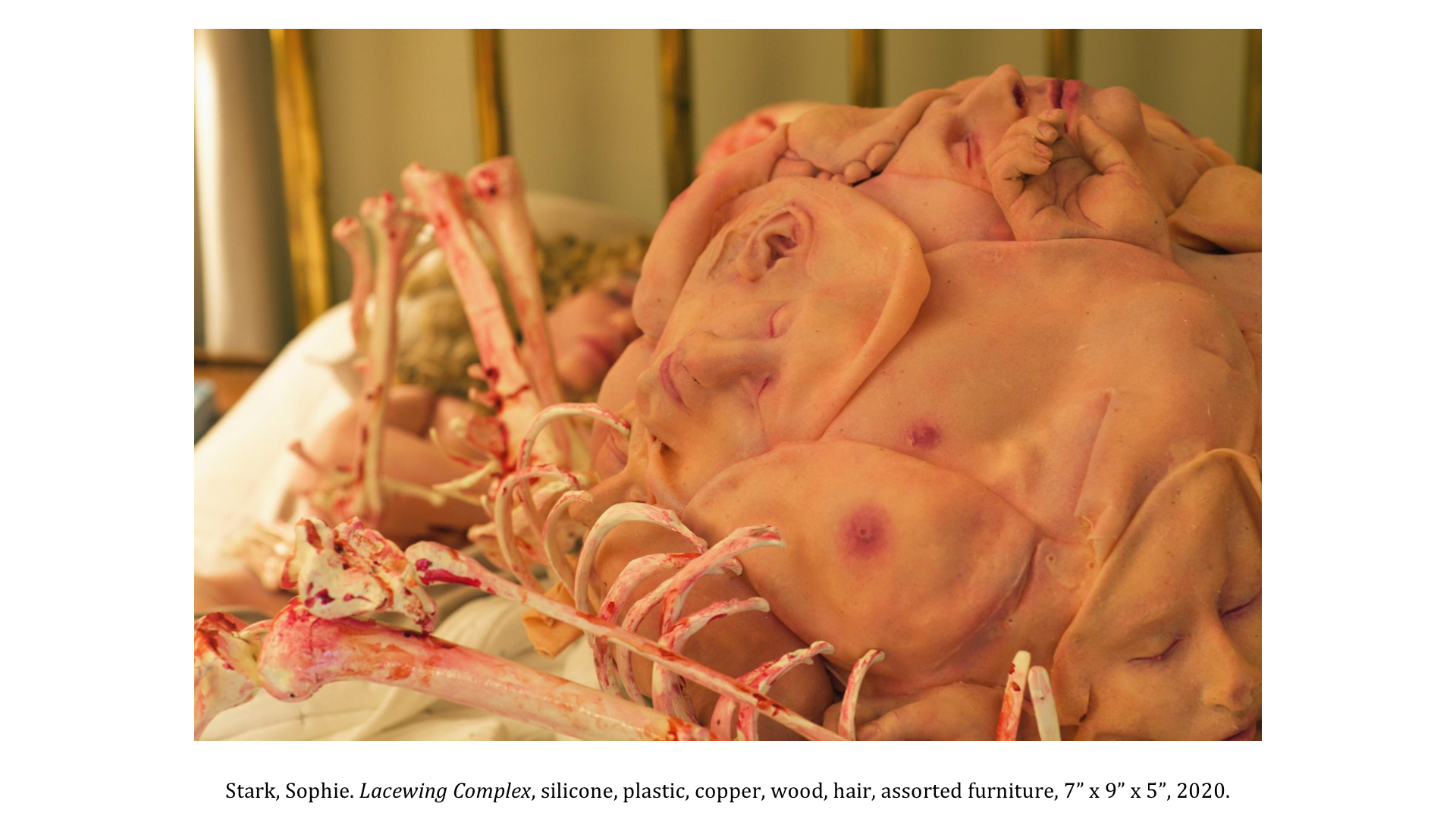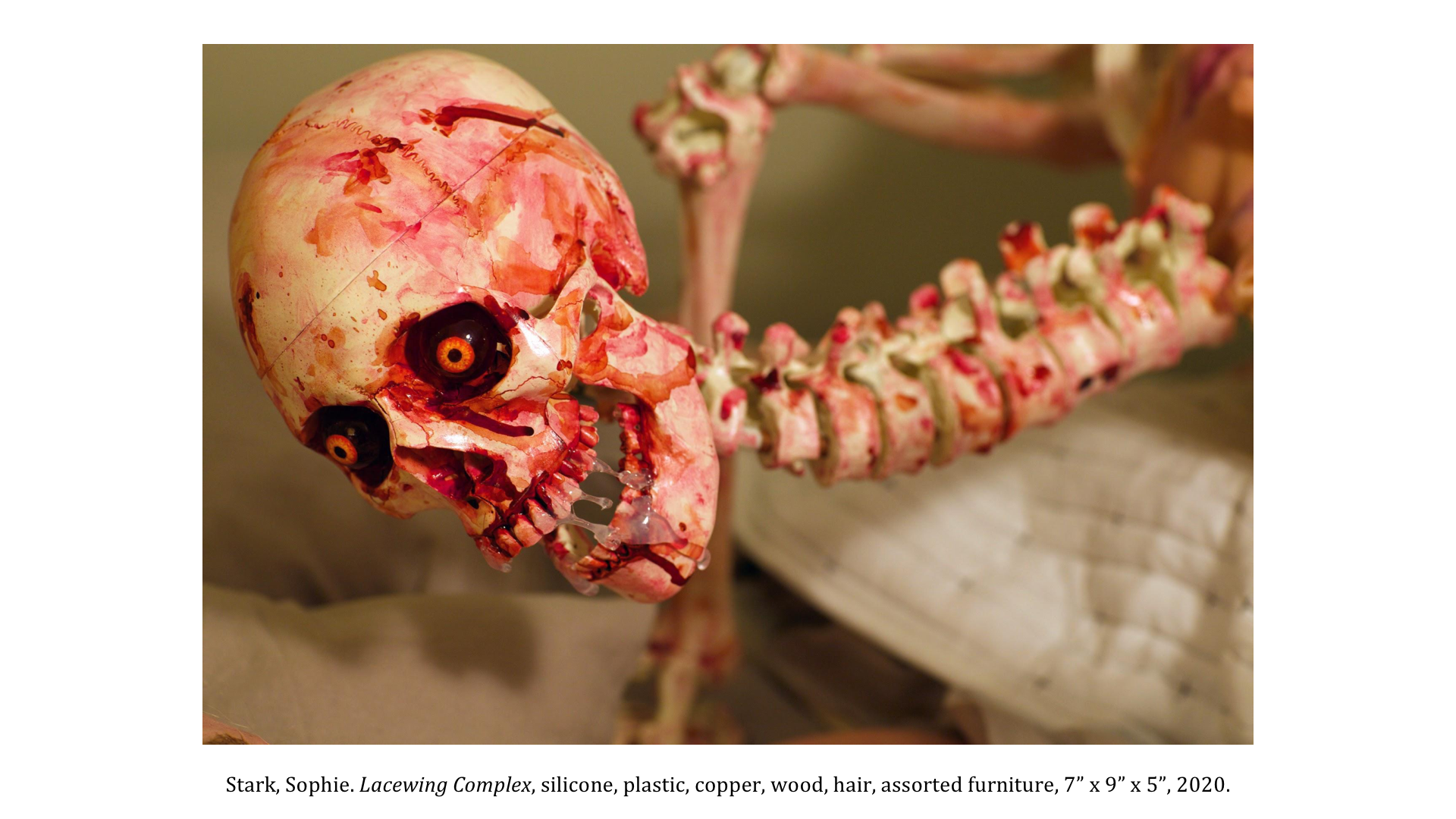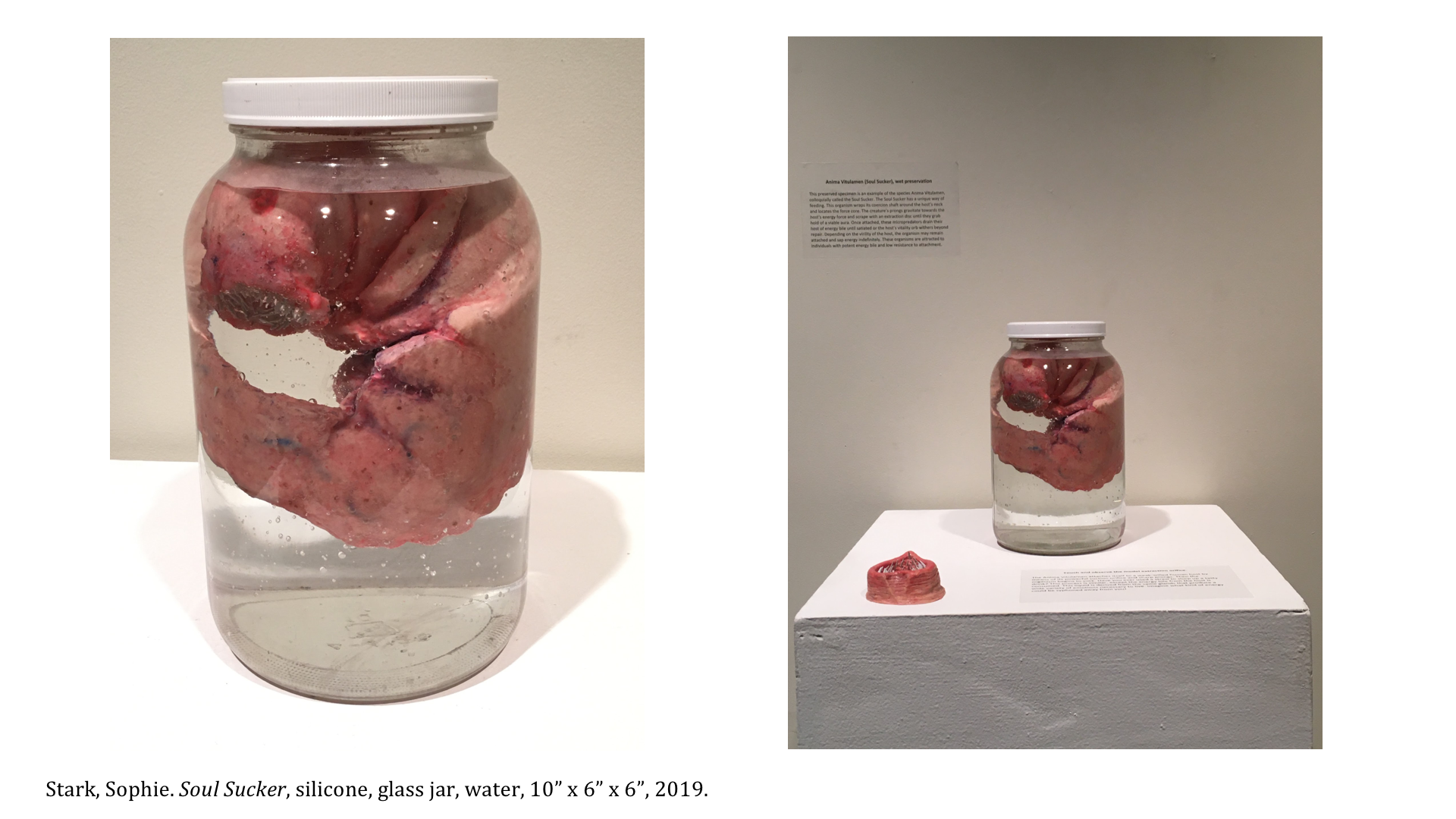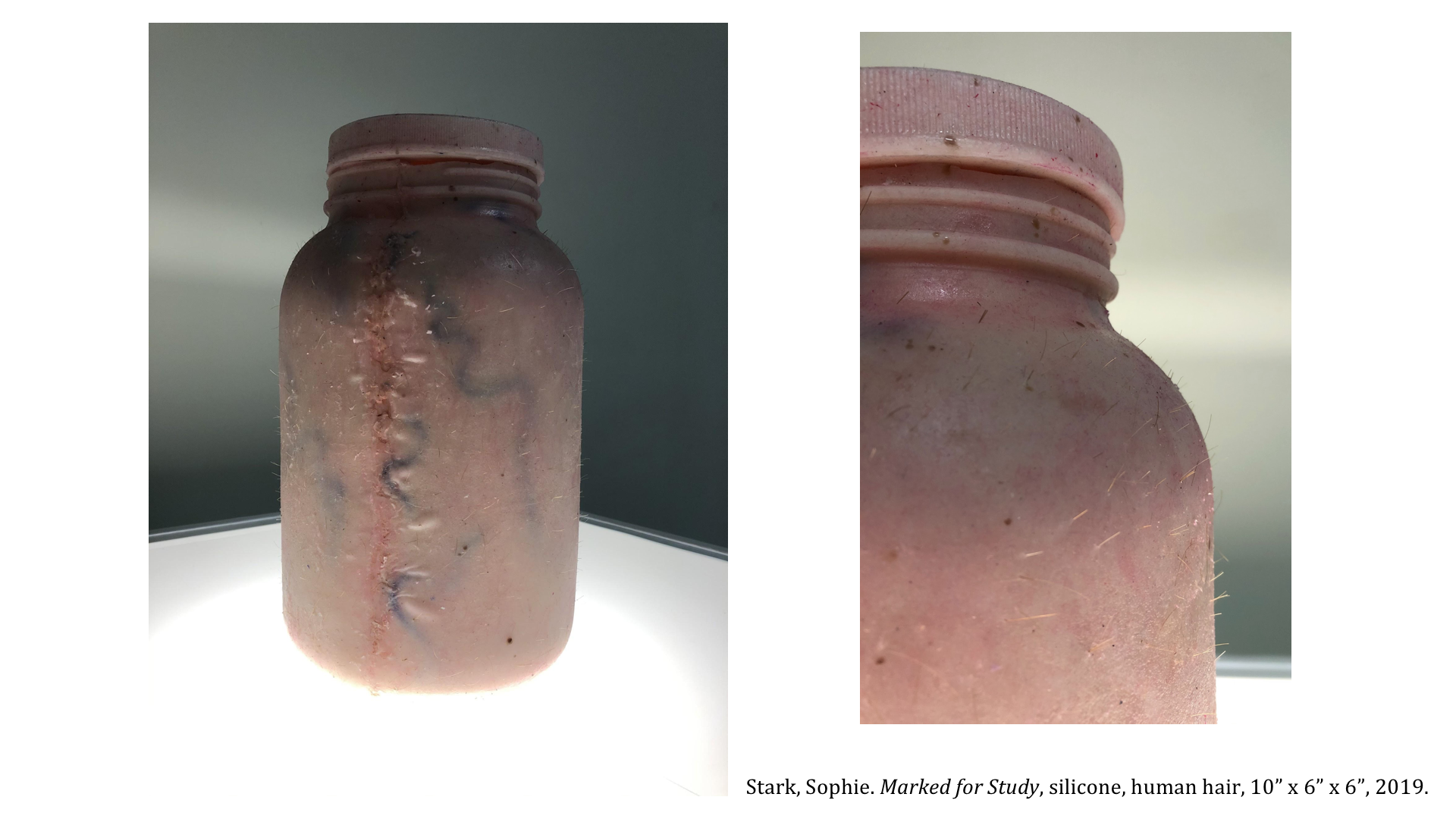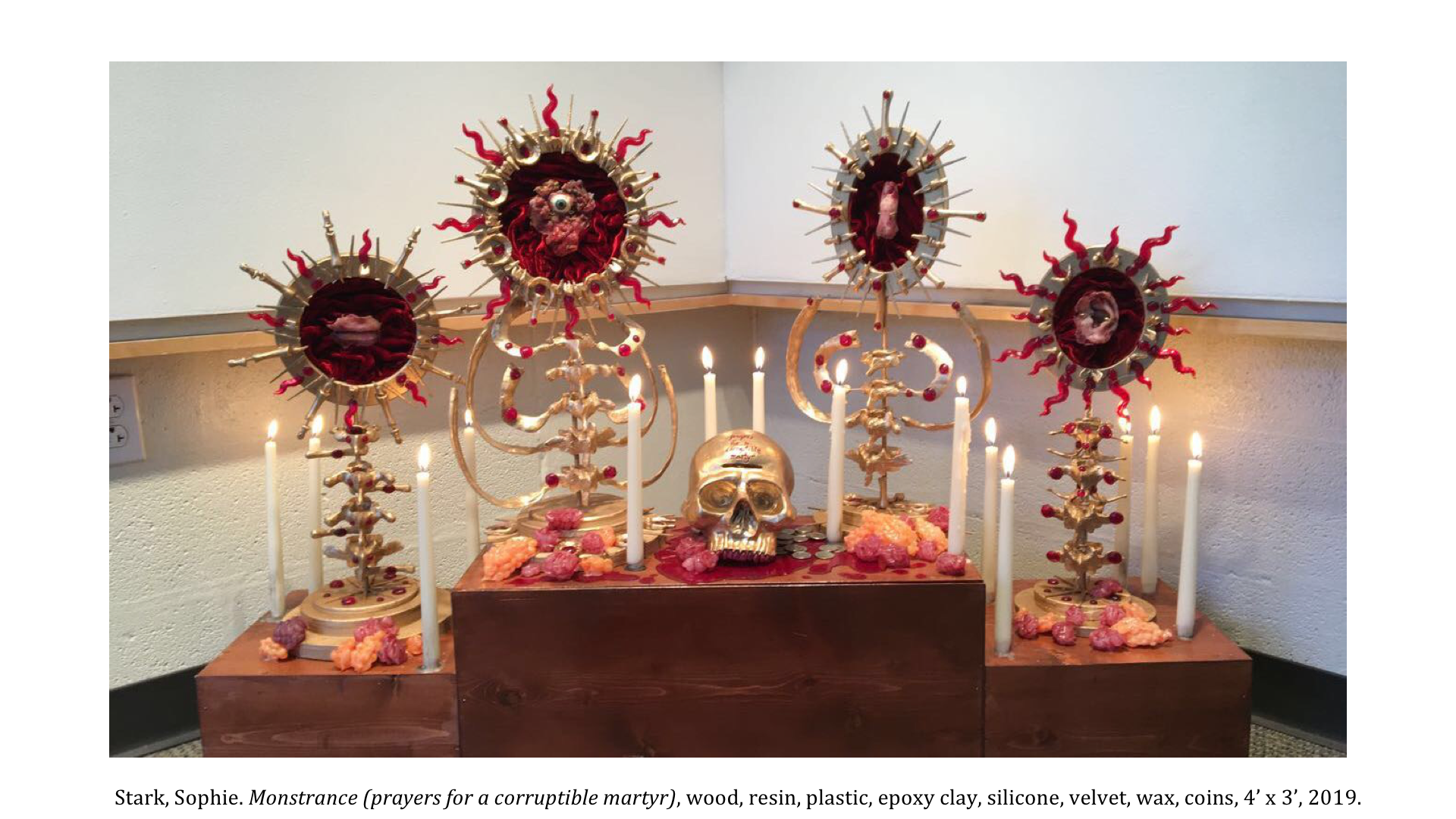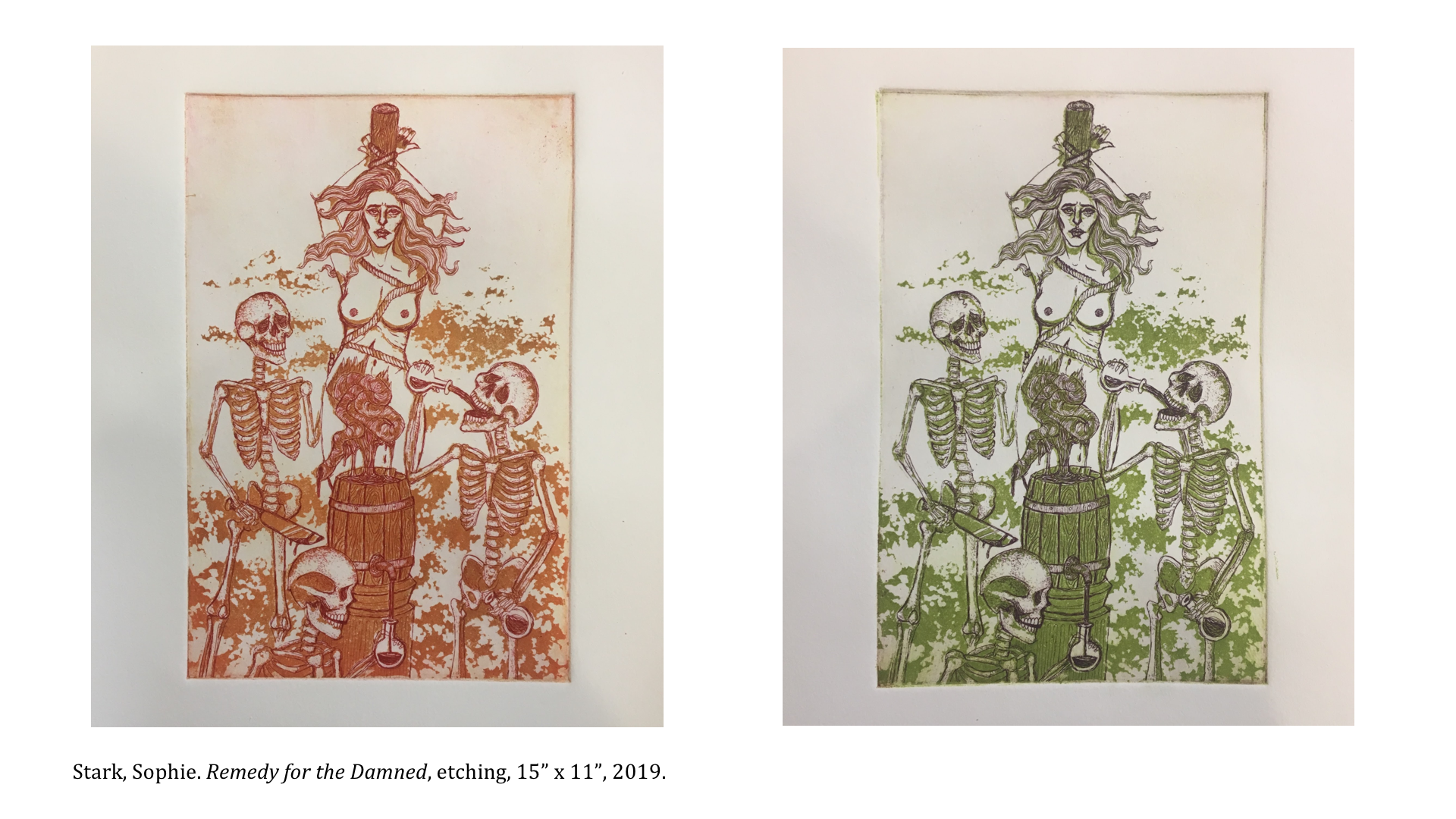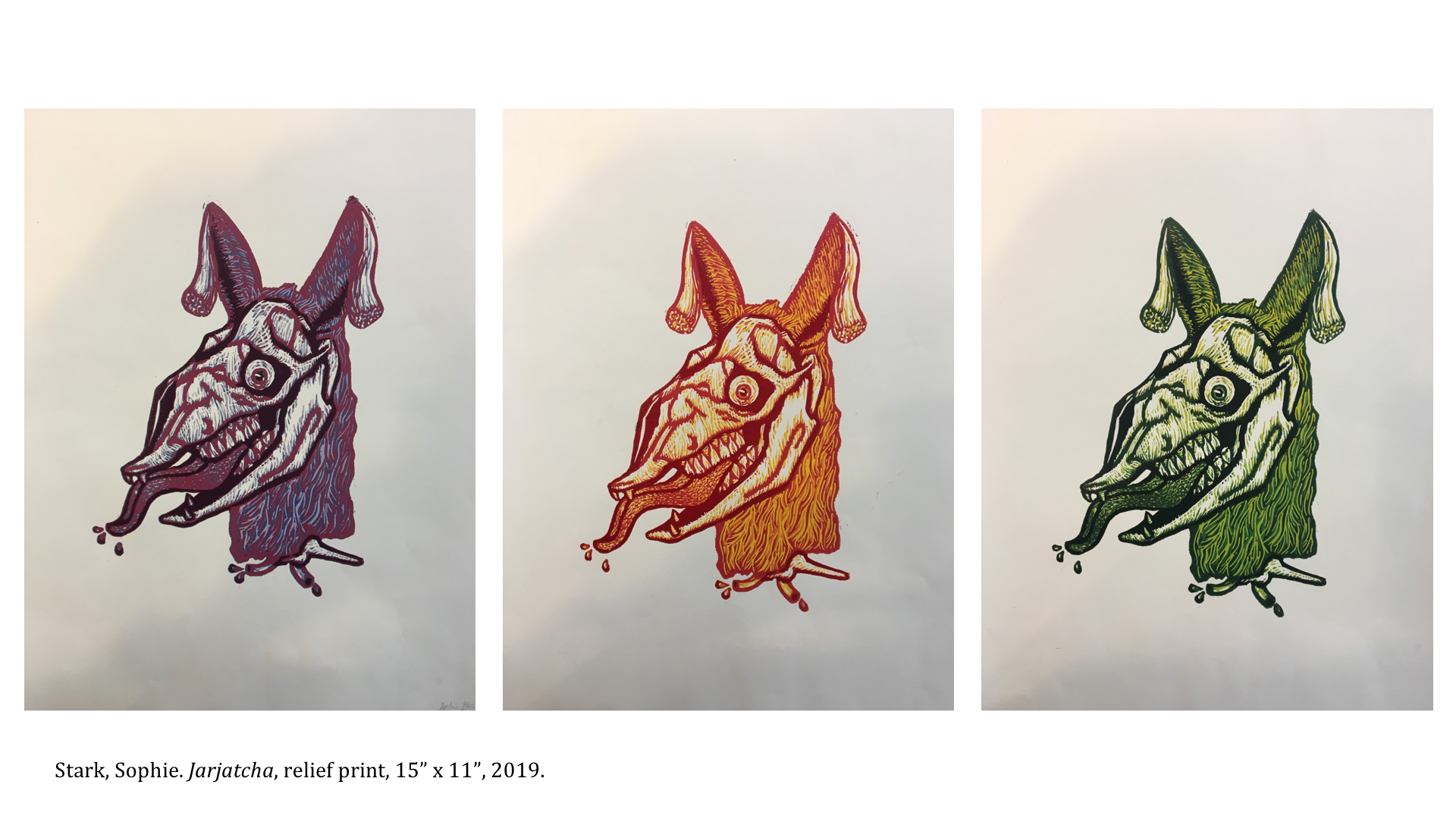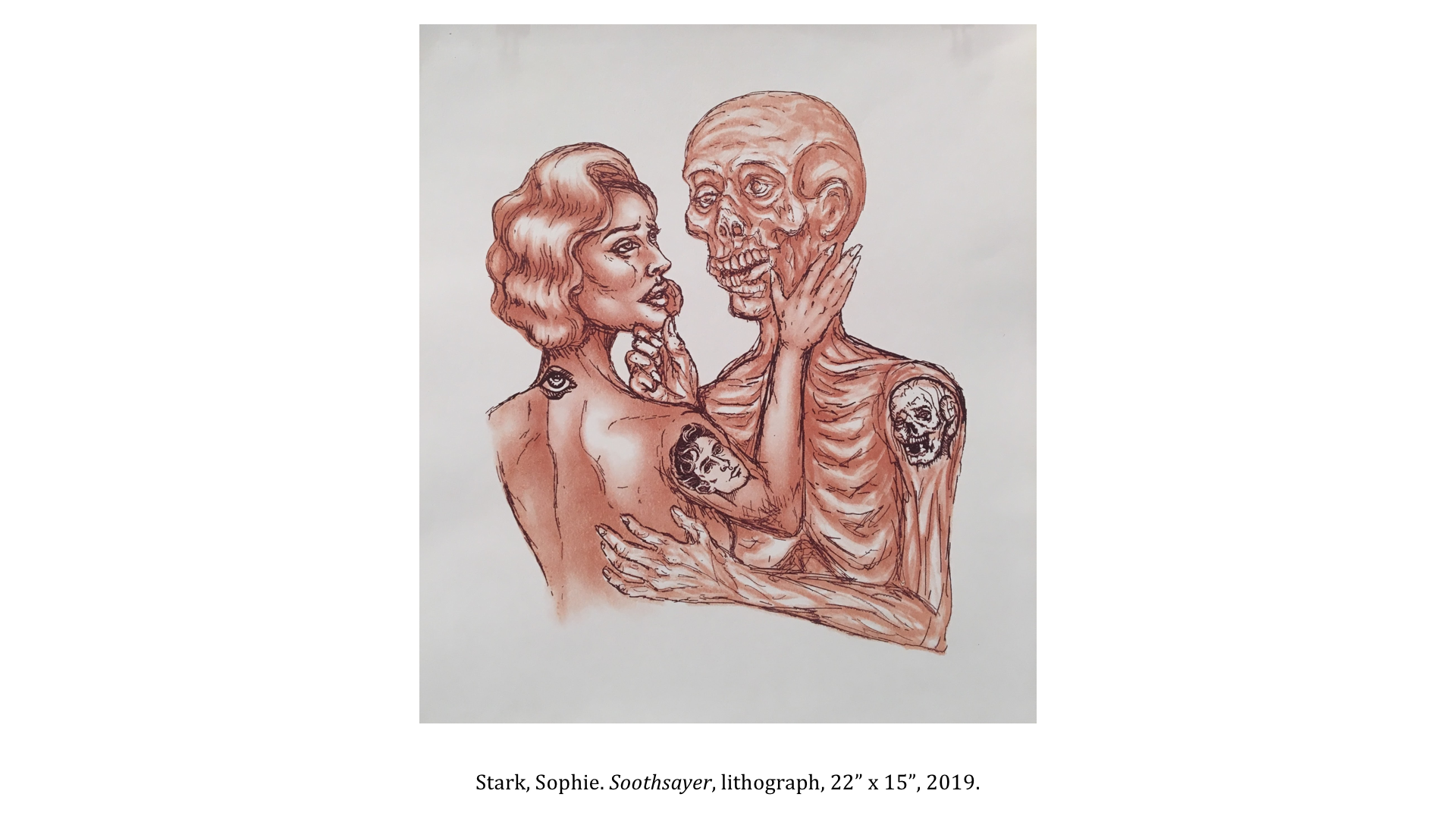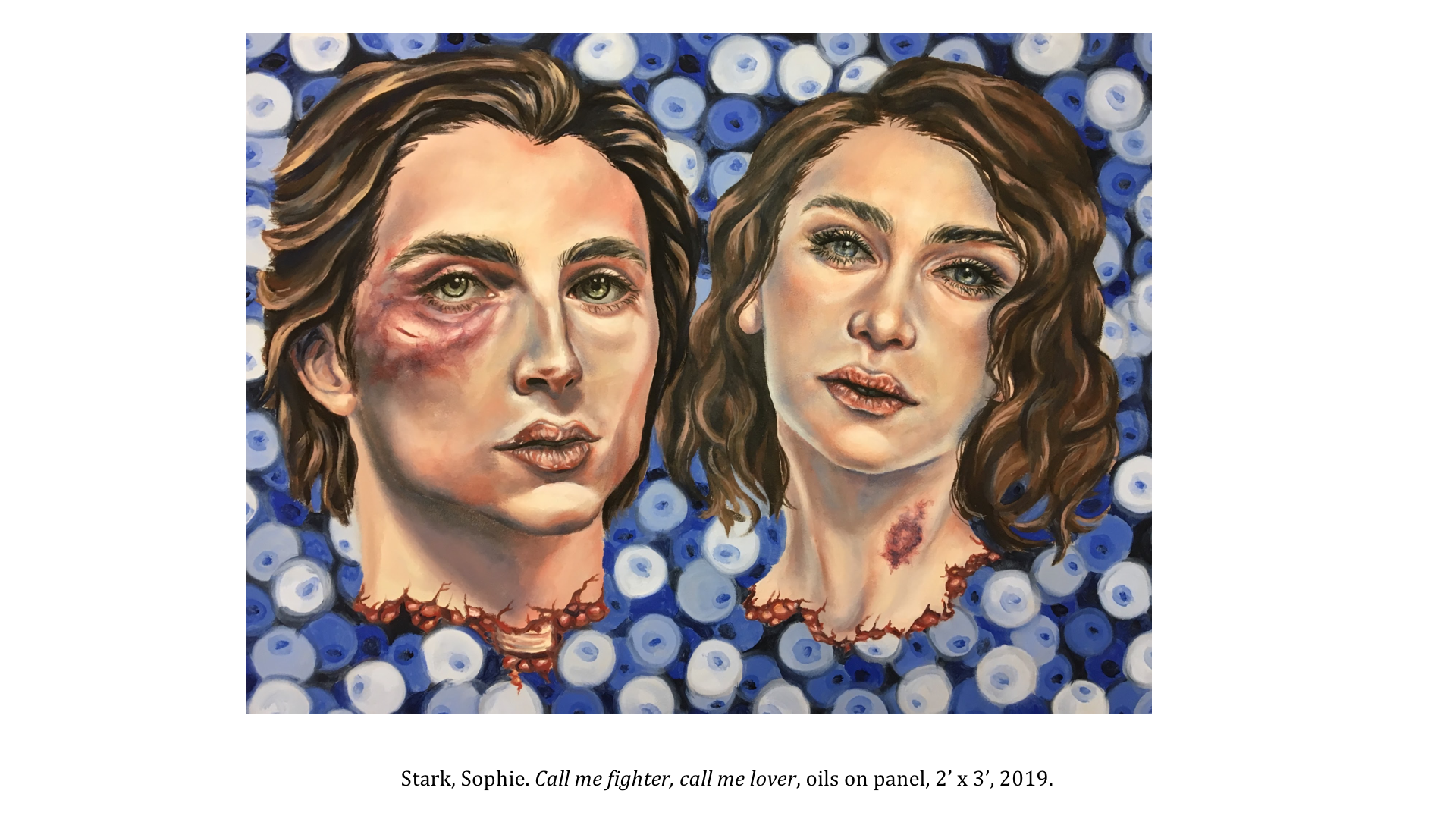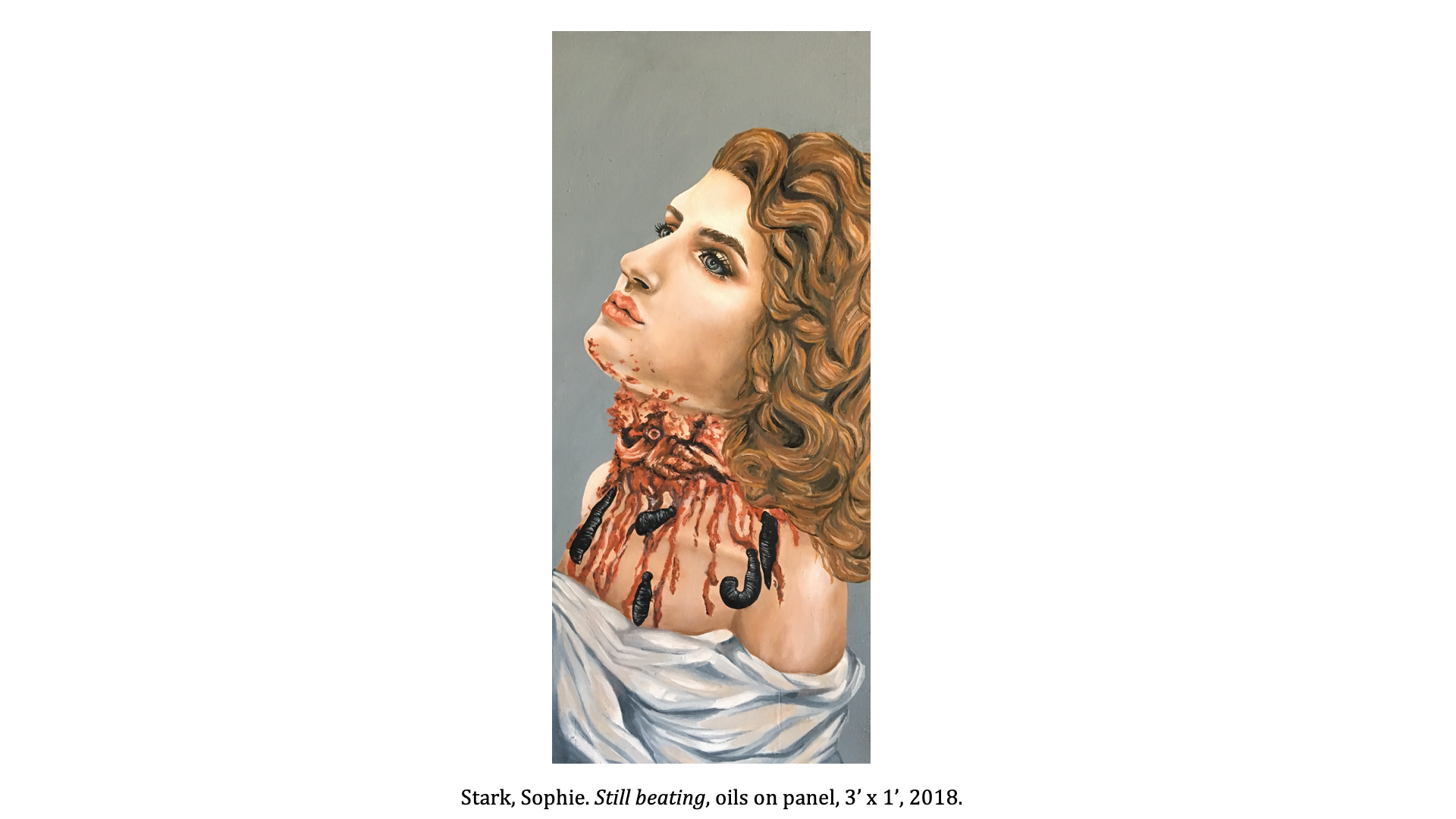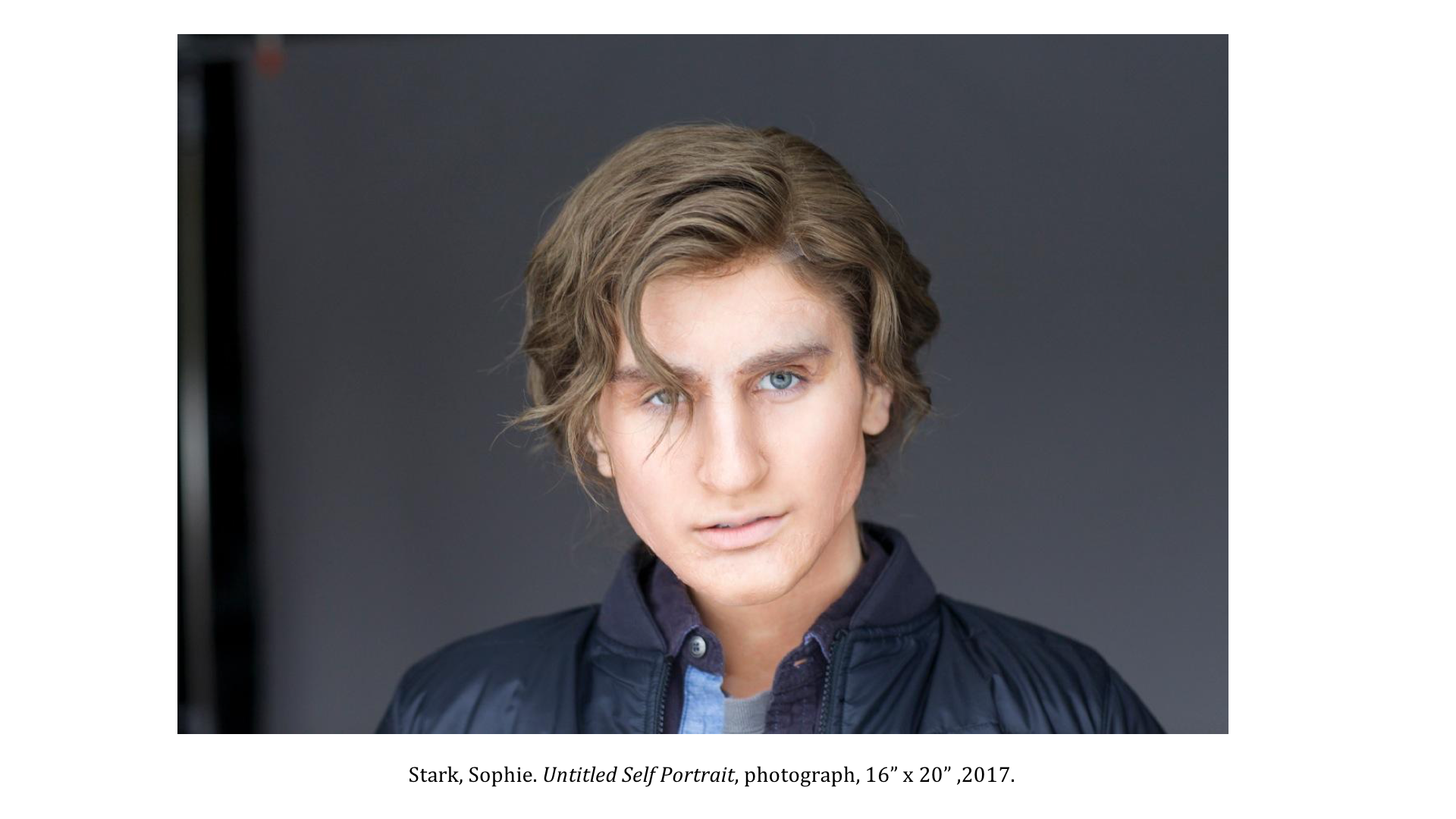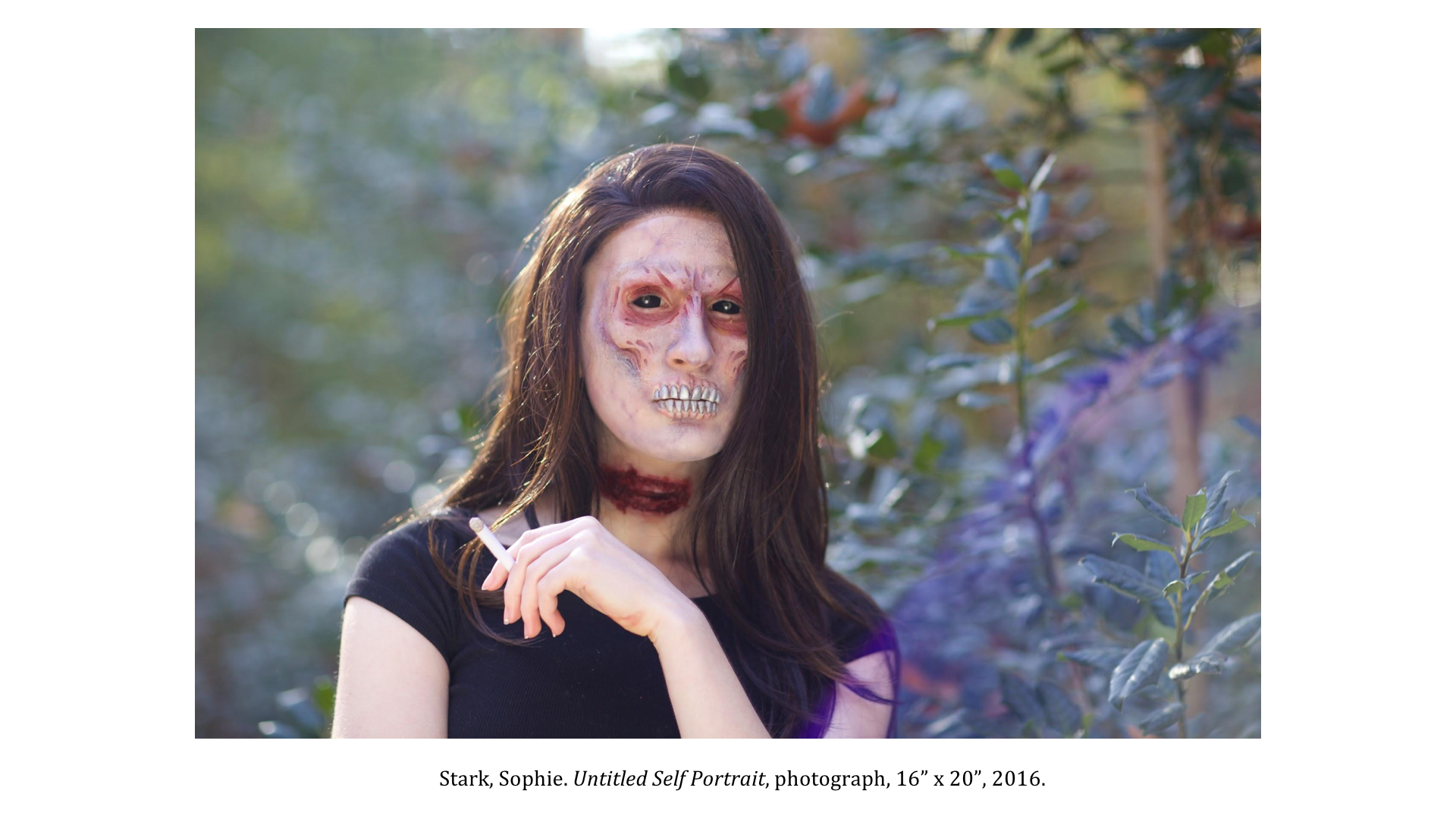 Sophie Stark - Artist Statement
I am an interdisciplinary artist currently studying studio art and anthropology at Vanderbilt University. Inspired by horror films, scientific specimens, and bioarchaeology, I create fleshy silicone sculptures of fabricated creatures and humanized objects. Through their anatomy and context, these abject sculptures of imagined creatures question the relationships and transactions between the archetypes of the "giver" and taker." In this way, the abject creatures become visceral visual representations of the archetypes they represent.
My senior thesis piece, titled
Lacewing Complex
, acts as a sculptural representation of a complex invented based on my personal experiences and recurring dream symbols. The piece references visual elements of body horror in addition to the biological basis for an organism's behavior and instincts. In
Lacewing Complex
, I attempt to illustrate the visceral melodrama of my novel psychological complex, the Lacewing Complex, based on my own dream symbols and education in anatomy.
Lacewing Complex
is an installation piece featuring a bedroom scene, which depicts the parasitic draining of a young woman by an abject creature. The creature in
Lacewing Complex
drains human prey during intimate encounters, and incorporates the hollow skin and bones into its assembled anatomy, as evidenced by the anatomy of past victims on its back. In the anatomy of the creature, the human bones become a structural element, making up its limbs, body and head. The hollow skins, a collection of faces, extremities and torsos, act as a sort of camouflage and mobile home for the lacewing creature. The creature stands above its victim, a deflated young woman, cast from the body of the artist, on a plush bed. A ringing phone lies on the nightstand, representing a common symbol of a psychological complex calling from the unconscious. The life size scale and accompanying sound piece in
Lacewing Complex
is meant to create an immersive experience of my own dreams.
While developing
Lacewing Complex
, I was inspired by dream analysis and psychological complexes. The process of dream analysis entails the reflection on elements in one's dreams as possible symbols for events and emotions found in daily life. The analysis and interpretation of dream symbols can lead to the understanding of psychological complexes, which represent common themes or patterns in one's life, and are buried in the unconscious. 
The visual elements and title of the creature featured in
Lacewing Complex
is loosely based on lacewing larvae, an insect that incorporates the exoskeletons of consumed insects and other debris into a lump on their back. This process creates valuable camouflage that helps them prey on other insects. When studying this creature, I was struck by how the behavior of the lacewing insect related to a human tendency to incorporate superficial elements of others into an ever-growing façade. Through the anatomy and action of the creature, I question my invented complex, and the consequences of incorporating the personas of others into one's character, which causes a void in their own.